Preparing for a freshman year
All over the world, the seasons at the start of the year, spanning from February to May, is somewhat mundane. In India, however, this is the time for the exam season- flooding overwhelmingly with undergraduate admission processes pan-India. Millions of students apply for colleges and everyone is made to undergo the heat through various competitive examinations held to determine the merit of the student. It has been a hectic season so far for me, but I've secured admission in one of the premier private colleges of Eastern India, KIIT- Bhubaneswar.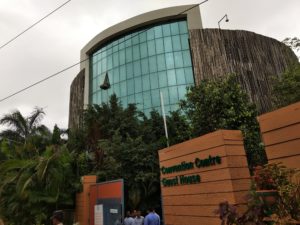 I've always wanted to fiddle with the radios, explore how devices really worked, and from my childhood it was my unfortunate habit to tweak with the setup. This is why I've taken up electronics engineering at the institute. I expect the next four years to be a rollercoster of a ride- bringing in new experiences, knowledge, internship opportunities, and a plethora of other similar activities. I would for sure, miss home- as they say, home is where the heart is!

While most of my friends have already been through with the packing and planning, I've checked only one of the boxes so far- that of planning. My packing is in shambles; I will need to go and get it done at the earliest. Considering the fact that I do not have much time left for my stay in my home state (West Bengal), I had a pretty busy schedule last week- meeting people, getting together, birthday parties, and the list is unending!
Wish me luck as I step out for a new venture ahead.